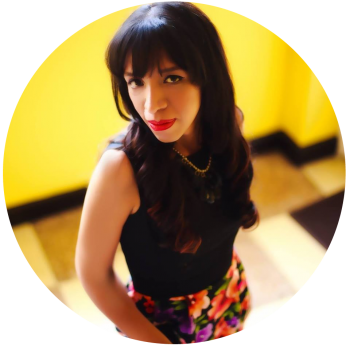 I am professional Quality Assurance Engineer
I am enthusiastic about IT and it is therefore natural that I directed my studies in this field. I attest to some experiences in the field of IT, especially as Quality Assurance Engineer. During work experience, I was introduced to projects such as testing applications, testing websites, building design and maintenance of web pages in WordPress, Confluence platform (administration and support of websites) as well as giving training to the users in different parts of the world,  I also have some experience as MySQL Database (design and maintenance),  and data visualization in a datamart called BioMart. 
I am passionate about animals, I love dogs, elephants and sea turtles, I grew up with dogs and have always had a love and appreciation for animals, so working with them made sense, I was a sea turtle volunteer in Karumbe (Uruguay). In the future I would like to have the opportunity to continue working with sea turtles and also with elephants.
My favorite sports are swinmming and soccer. My favorite soccer team is Chelsea F.C.
Where did I get my skills
SEP 2015 — FEB 2017
San Ignacio de Loyola University
Bachelor in Business and Systems Engineering
The USIL Business and Systems Engineering program shapes professionals that develop skills and new knowledge in order to efficiently and effectively link business and information technologies, with skills for managing innovative business models, through project management with the support of process management.
AUG 2008 — APR 2012
San Ignacio de Loyola Institute
Technical Career in System Engineer  
This programs teachs to design, develop and implement IT solutions on new and / or existing software applications according to the requirements of each company. Also teach the importance of software quality.
Where did I get experience
JUN 2017 — NOWADAYS
Quality Assurance Engineer 
TRANZACT offers a well-rounded suite of direct-to-consumer marketing solutions to help insurance companies stay ahead of the competition in the United States. We offer everything needed in one complete package, from SEO and PPC to email and social.
Everyday responsibilities
FEB 2017 — MAY 2017
Quality Assurance (Tester) 
Falabella is a multinational chain of department stores. The company was founded by Salvatore Falabella, an Italian Chilean immigrant, in 1889. Today has become the largest retail in South America, expanding its operations in Argentina, Peru and Colombia.
Everyday responsibilities
NOV 2016 — DEC 2016
Quality Assurance (Tester) 
IBM officially arrives in Peru in 1932 with the name «IBM Company of Delaware.» At the end of that decade, the IBM typewriter began to be sold – one of the preferred by the executives. Since then, IBM Peru begins to grow exponentially.
Everyday responsibilities
JUN 2016 — OCT 2016
Peruvian Institute of Mining Engineers
Lima- Peru
The Institute of Mining Engineers of Peru (IIMP) has been working hard to consolidate itself as a key and fundamental actor for the development of Peruvian mining, contributing with specialized knowledge in sectoral matters and promoting dialogue and debate to forge a unique vision and long term for our productive activity.
Everyday responsibilities
JUN 2013 — APR 2016
International Potato Center
Lima – Peru
The International Potato Center (known as CIP from its Spanish-language name Centro Internacional de la Papa) is a research facility based in Lima, Peru, that seeks to reduce poverty and achieve food security on a sustained basis in developing countries through scientific research and related activities on potato, sweet potato, other root and tuber crops.
Everyday responsibilities
JUN 2013 — APR 2016
International Potato Center
CIP is one of the 15 specialised research centres of the Consultative Group on International Agricultural Research (CGIAR), an international consortium of agricultural research organizations, having joined in 1972.
Everyday responsibilities
JUN 2011 — MAR 2012
International Potato Center
Lima – Peru
There are over 4,000 edible varieties of potato, mostly found in the Andes of South America. Potato is the third most important food crop in the world after rice and wheat in terms of human consumption.
Everyday responsibilities
Highlited projects I worked on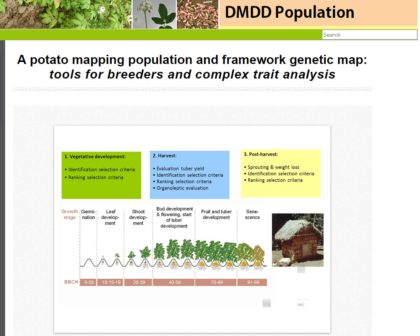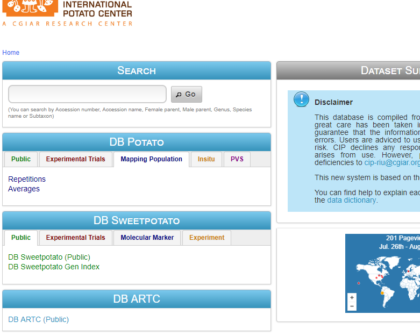 Biomart Mapping Population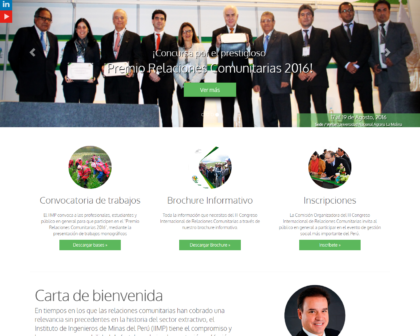 Relaciones Comunitarias 2016
Please if you have any questions, don't hesitate in contact me .